The Finnish Film Affair & Academy of Moving People and Images (AMPI) are delighted to announce a new residency programme. As part of the pilot, FFA is providing an industry residency scheme for a promising filmmaker from AMPI alumni. This unique residency opportunity offers the participant a chance to develop industry-related skills as well as to showcase their talent during the 10th Finnish Film Affair.
The recipient of the first industry residency is Roxana Sadvokassova. The selection committee consisted of AMPI advisory board members Sanna Kultanen and Mazdak Nassir and Head of FFA and Nordic Flair Maria Pirkkalainen, with Founder and Artistic Director of AMPI Erol Mintaş as an observer.
https://hiff.fi/en/finnishfilmaffair/programme/filmmaker-in-residence/
Read about Roxana's experience at FFA 2021.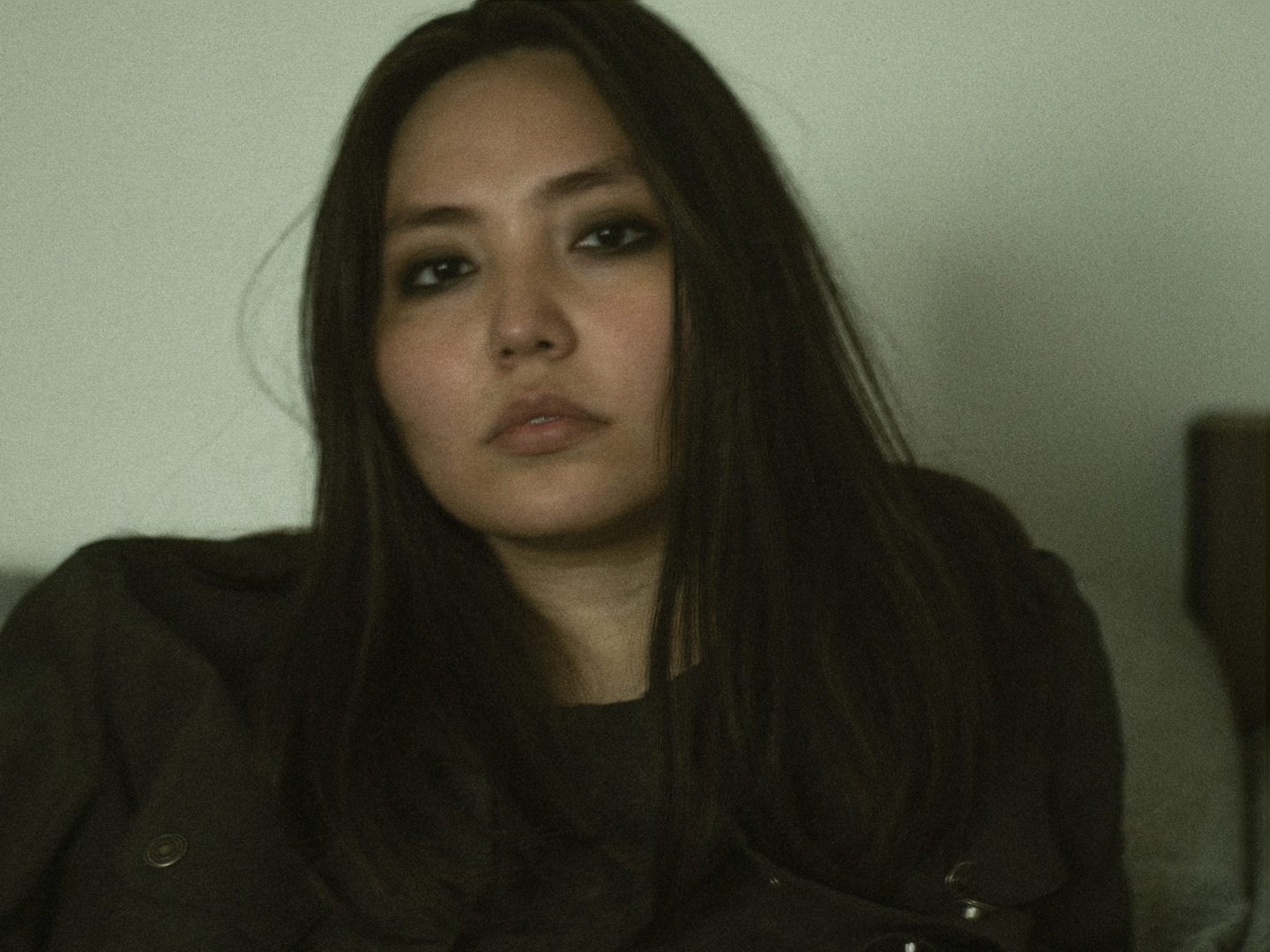 AMPI FILMMAKER IN RESIDENCE: ROXANA SADVOKASSOVA
Born in 1992, Kazakhstan, Roxana Sadvokassova (she/her) is an emerging screenwriter, director and a stand-up comedian.
Initially aiming to work in the United Nations, Sadvokassova graduated as a bachelor of International Law with highest distinction, however after an "inciting incident", her over-achieving train went off the shiny rails and into the woods, eventually finding its way into filmmaking.
She studied filmmaking in the Academy of Moving People and Images, graduating in 2020 with a short comedic drama, Remains, that was acquired by Yle. Sadvokassova has been awarded a Taike grant and a writing place in the Saari residence to work on her debut horror feature script Prodigal Daughter, as well as a Finnish Cultural Foundation grant to create her solo stand up show "Gross & Melancholic".
Roxana's graduation film for AMPI, "Remains" can be watched on YLE Areena until 01.10.2022.
Roxana's Experience, Tips and Advices from her residency at Finnish Film Affair
In 2021 Academy of Moving People and Images in partnership with Finnish Film Affair established a new residency programme to give the selected participant a chance to develop industry-related skills as well as to showcase their talent during the 10th Finnish Film Affair. You can read more about it on FFA page and AMPI's website. I happen to be the chosen "pilot" for this pilot initiative. It did feel a bit like jumping off a cliff with a new invention that's supposed to fly – exhilarating, scary, promising…and a bit of reporting bureaucracy afterwards.

After weeks of procrastinating ideating and missing the first deadline to submit the article, puzzled, I finally decided to keep it simple, partially because I aspire for clarity and simplicity, but mostly to submit the article just a few hours after the second deadline.

Below are some of the tips and observations concluded by me during the residence:
1) You don't have to network like a rabid dog barking pitches at people and your mouth foaming with more pitches. If that's your organic style though – go for it. (I'm just jelly someone can do it that way. As once, on the steps of Hesburger temple, the great Confucian Master Albert Einstein said to his stoic pupil Jason Statham, "Monkeys climb trees, fishes swim. You do you"). If you cannot force yourself to network proactively (shyness, new environment, etc) – it's ok. At the beginning it's enough to just be there, to observe, to listen and to learn to inhabit your body in these new settings. The body advice (comes from Anna Möttöla) was such an encompassing way to articulate one of my main inner struggles of the residency. I was feeling like "Roxana" was a tense small ball rolling inside the outer body shell with all this empty space between them creating alienation – limbs stiff, voice high, fingers awkwardly holding cutlery. Let yourself be and remain open to interactions that other people might initiate. A conversation might start when someone notices that you are about to dip your silk tunica sleeve into hummus. Bada bing bada boom – a few minutes later you are receiving sincere tips on how to find a producer. Easy peasy, squeeze the lemon (the lemon thing is carved in the hearts of 1st generation of AMPI by the precise hand of our teacher Jonas Rothlaender)

2) Value of "trust credit". When you are introduced to someone new by someone who is on good par with them, it gives you a little head start and smoothes the initial interaction. I noticed film professionals, especially most producers, agents and heads of festivals can do these introductions in a rather smooth and elegant manner. Again, absorb these things. Any recurring event that brings people from the same industry (which FFA is) reflects an ecosystem. Observe and analyze the way system elements interact to understand the system.

3) Have some life. Be genuinely interested in something. Once a conversation is started, it is important to be able to maintain it. People value interesting conversations and laughter. People notice when you are genuinely interested or passionate about something. I found myself talking about swimming pools, board games, mortuaries and stand up comedy. You might not talk about your ideas with them or strike a deal right there and then, but if you two share an interesting conversation or a genuine laughter and exchange contacts later – this genuine interaction might or might not bring unexpectable dividends later. If not – rejoice in the sincerity of the moment/laughter/conversation shared. It's all a training ground until it's not.

4) Things are skills. Things like networking and pitching are skills, communication is THE skill, and skills can be acquired. Even some of the seasoned filmmakers pitching their projects in front of the audience were nervous. Isn't it encouraging? Train those skills and make sure technical details of your pitch are on point.

5) Know thyself. Before entering these places it's good to take a couple minutes to collect yourself and find your ground – who am I, what do I want/need. It could be anything as material as a job, or finding a producer, or less material but not less valuable things, like knowledge or setting a goal to strike a conversation with two people. People will want to know who you are and what you need, so you better be somewhat prepared.
I want to thank Academy of Moving People and Images and Finnish Film Affair and their heads, Erol Mintas and Maria Pirkkalainen respectively, for establishing this initiative – the invention works! I hope it keeps developing and whoever is the next pilot – will be able to fly higher. Thank you to Sanna Kultanen, Mazdak Nassir, Anna Möttölä, Outi Rehn, Marta Balaga and last, but not least my friend b Helena Aleksandrova & Mariangela Pluchino for sharing most of this FFA experience with me.
Yours truly,
Pilot-In-Residence Numero Uno Roxana